We are a company that provides Human Resources services since 2008. We are interested in doing synergy in innovative projects that transform the lives of people and the companies that they integrate. We work in a personalized way with each of our clients and candidates to identify the needs of both parties, and we design effective strategies to meet them. We know the entire labor market and can recruit talent for all industries, but we move like fish in water in technology.
Mara Schmitman starts working as an independent recruiter.
Formation of the first Schmitman HR team.
We settled in the co-working space Area 3.
We moved to our own offices in Av. Libertador.
We organize the first Recruitment Meetup LATAM!
Xeminio is born, our learning community to share everything we know about IT Recruitment.
We expanded our team and moved to the offices of Núñez.
We make our first team trip to Chaco and provide a workshop at the UTN.
Team trip to the HIREConf in NY!
Trips to Chaco for Trainings
Mara
Schmitman
I have been an IT Recruiter for +10 years, finding the ideal job for the ideal candidate is an art that contribute to a better life. For the past 5 years I've been training, and managing recruitment teams..but I could never stop recruiting. I'm passionate about my job, I love what I do.
Elias Bayon
Student, few-notes musician, curious and changeful. Great dancer of diverse rhythms. Son and brother. River Plate fan Bachelors of Business, University of Business and Social Sciences
Facundo Reynoso
Bass player. Freedom guardian. Nomad. Bachelor in Labor Relations, University of Buenos Aires
Facundo Sepúlveda
I'm the official Schmitman Hr's chef. Food Lover. Problem solver. Human Resources Management, El Salvador University
Laura Schmitman
The Lawyer of the team. In charge of the Chaco office. Love to talk. Law graduate, Argentinean Northeastern National University
Agustina Negri
I got my bachelor's degree in HR at UCES, and postgraduated in Strategic Management at the University of San Andrés. I also participated in the Executive Program of Human Resources at the Di Tella University (2012) and the Coaching and Leadership Program (Di Tella, 2018). I love the sea and, even though I do not surf, I love the peace of waiting for the wave on top of my board.
Dafne Tufiño
I grew up in the field and studied agricultural engineering. The turns of life led me to work in the Human Resources areas of IT companies. I am a lover of plants and animals.
Juliana Ruiz
I've got a degree in Psychology (Universidad del Salvador) and I've been working in the IT industry for three years now. I love reading and playing the piano.

Work with Schmitman


Work is a fundamental dimension in people's lives, so we understand our job's responsibility. That is why we pay special attention to doing our work with respect, equality, and professionalism. We are interested in being part of our clients' growth, and we are excited to participate in the professional development of talent.


Work at Schmitman
We are a team of professionals from different areas that work in a horizontal organization. The dynamics of our company allow team members to have a say in the company's decisions and a flexible work routine, which allows a healthy balance between work and personal life. You can read here how life is in our company.
We are not interested in perpetuating traditions; we are interested in being effective in our work. Therefore, we adjust the strategies of our work according to the needs of our clients and candidates. Flexibility and innovation define us and help us make a difference.
We are interested in working with people who care about others' lives: it is valid for our team and our clients. Empathy and respect are among the values ​​that we seek to preserve in all the labor ties we establish in Schmitman HR.
In Schmitman HR, we are interested in sharing everything we learned since we started working. That's why we created Xeminio, the learning community where you can train as an IT recruiter.
Group needs prevail over individual needs.
We seek to define collective goals and think together strategies. We are interested in maintaining healthy, transparent team dynamics that generate a framework for the professional and personal development of all of us who do Schmitman HR.
We are a pet-friendly office, that's why Greta is part of our staff and honor us with their daily presence.
HR Manager
FULL TIME
Recursos Humanos y Capacitación/Recursos Humanos


Capital Federal, Capital Federal, Argentina
AWS Developer
FULL TIME
Tecnología, Sistemas y Telecomunicaciones/Tecnologia / Sistemas
Capital Federal, Capital Federal, Argentina
Magento Developer
FULL TIME
Tecnología, Sistemas y Telecomunicaciones/Programación
Pilar Centro, Buenos Aires, Argentina
No one understands the IT market better than Schmitman HR. They have been a key partner in our recruiting efforts for the last six months, providing not only a steady and qualified candidate pool, but also advising us on matters such as process improvement and employer branding.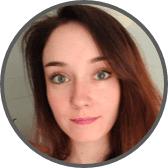 Head of Talent & HR @ Decentraland
Xeminio is the education division of Schmitman HR. As a learning community, we seek to share the knowledge and experiences produced for more than ten years working on one of the biggest challenges that the labor market has today: recruiting technological talent.
In an industry that continues to grow internationally, tech companies need to incorporate specialists with new skills, tools and abilities. Finding and recruiting that talent is not a simple task, but it is hilarious. In Xeminio, you have the opportunity to learn how to carry it out with the Schmitman HR team.
This course is aimed at those who want to start working as Tech Recruiters and learn the fundamental knowledge needed to conduct searches in the Tech market. It is for people who have little or no experience, both for freelancers and for those who work in company.
When is it?
Next date and time to be defined.
What will be covered?
In this course you will learn the essentials of working Tech recruiter: technology profiles, software life cycle, market trends, glossary of Human Resources and technology for recruiters. In addition, we will talk about optimal time management (for freelancers and in-house recruiters), database organization, effectiveness metrics. The general idea of the course is that the assistant can leave with the necessary tools to work as a freelancer or as an in-house recruiter in a company.
What is included?
It includes digital material and printed and digitized certificates are delivered.
How much does it cost?
It costs $ $4000 and can be paid in installments with Mercado Pago. By paying, you are reserving your place in the course.
Tech Recruitment II.
This course is for people who already have a knowledge base and worked at least one year as Tech Recruiters. Oriented to people with a minimum of 1 year of experience as Tech Recruiters

When is it?
Next date and time to be defined.
What will be covered?
The course is divided into two parts: One day of theory and another day of practice (workshop). In theory, topics that improve day-to-day work are reinforced and updated. The workshop works on a specific search for each student, ensuring the resolution of any type of problem that may be encountered. In addition, we work on database improvement and optimization. The program has three pillars: sourcing, metrics and interviews.
Sourcing: search strategy, preparation and effective profiling of profiles. Mapping, online applications, booleans, pipeline optimization and databases. Segmentation, mailing, free and paid tools. Profile and market update.
Metrics: the 10 most effective metrics for measuring performance and performance of sourcing tools will be seen. In addition, work will be done on the presentation and effective communication of the results.
Interviews: active listening, writing reports according to client (internal or external). Pathology identification.
The general idea of the course is that the student can leave with the necessary tools to work as a freelancer or as an in-house recruiter in a national or international company
What is included?
It includes digital material and printed and digitized certificates are delivered.
Workshops.
The workshops are designed for people who need specific help with searches, metrics, interviews or any subject. It is a custom instance and we adjust it according to the needs of the group.
Online courses coming soon!
Finding suitable specialists and executives for the IT sector face a particular challenge. While the economy offers more jobs for IT specialists every year, the number of candidates is not growing to the same extent. Running an IT
The labor market is experiencing a huge demand for technology professionals, and more specifically, developers. Simultaneously, a limited talent pool leads to a bombardment of job offers, with developers becoming more and more reticent to responding to
The roles of the IT Recruiter and the Technical Recruiter respond to the need of highly-talented professionals in particular fields and record time. As constant change and new technologies are the order of the day, the demand